Dante, the iconic cafe and bar in Greenwich Village, is a must-stop destination for anyone searching to experience the glamour of old-world Manhattan. The award-winning cocktail menu at Dante is full of complex and delectable drinks that are sure to appeal to mixology enthusiasts, Instagram aficionados, and picky drinkers alike – classic martinis and cosmos, as well as artful new creations are all crafted to perfection at the Downtown Manhattan cafe.
A New York City landmark, the spot once-known as a gathering for literary icons ranging from Ernest Hemingway to Patti Smith, has since been reimagined with an elevated Italian dining program and an imaginative cocktail list. With an interior design reminiscent of the European cafe, the modern Dante retains an atmosphere of intrigue and intellect that when complimented by a cocktail from the extensive list will transport any visitor to the Manhattan once described by America's greatest writers.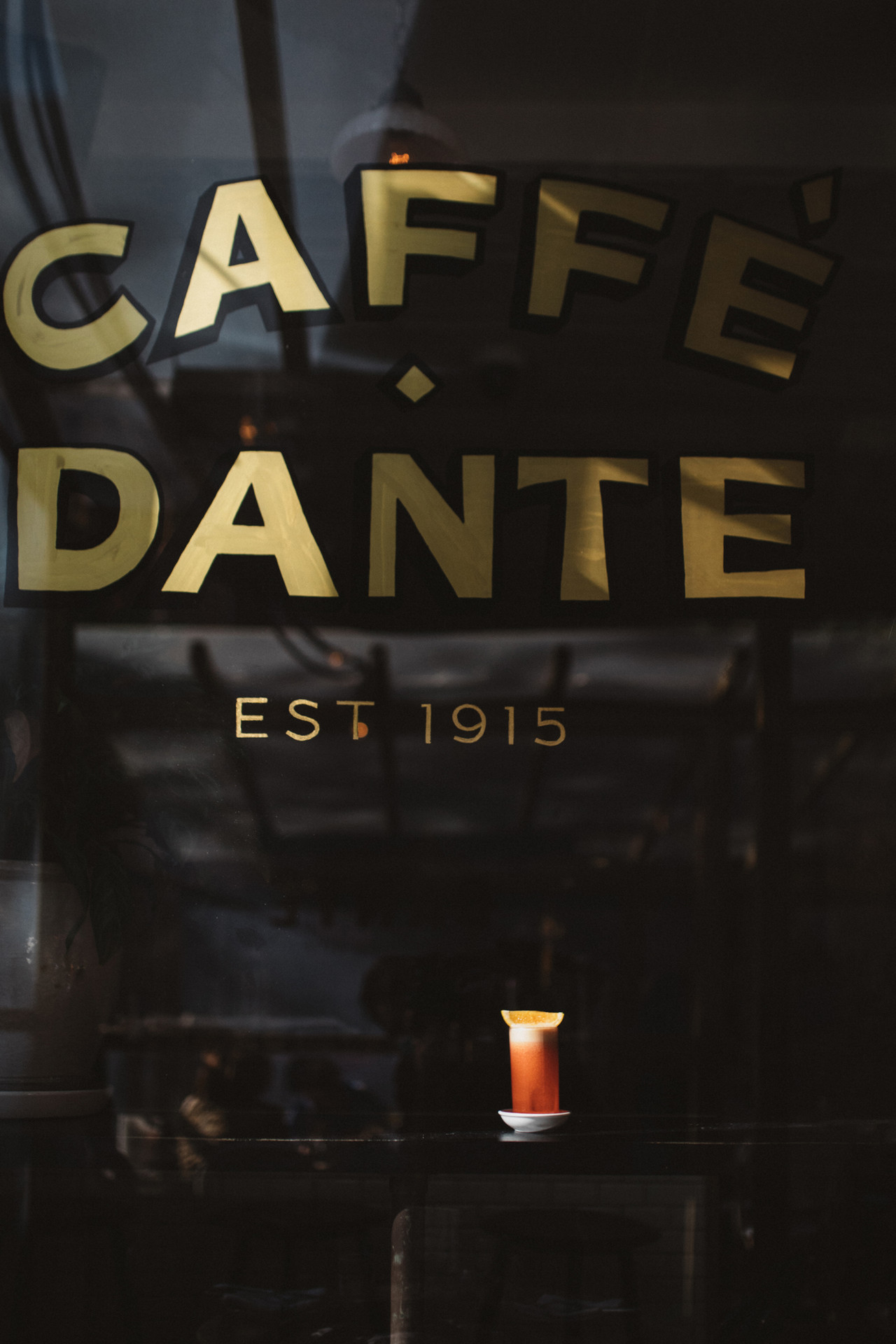 Visit Dante at the MacDougal Street Location (79-81 MacDougal St, New York, NY 10012) or West Village Location (551 Hudson St, New York, NY 10014) for martini hour to try one of their renditions of the classic drink.
Photography by: Arnaud Montagard